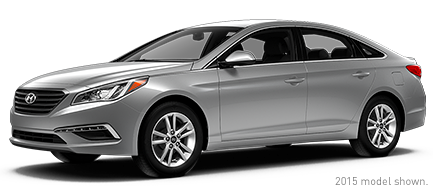 Hyundai are amazing vehicles with some of the latest and greatest safety, comfort and luxury features. If you are in the market for a Hyundai and you are searching for a great Hyundai dealer near Apple Valley, MN, consider coming in to Inver Grove Hyundai. You might wonder if the drive to Inver Grove Heights is worth it. But you won't be asking yourself that once you set your eyes on our incredible selection of Hyundai vehicles. For drivers looking for a Hyundai dealer near Apple Valley, MN, Inver Grove Hyundai has you covered.
Friendly and Knowledgeable Staff
We know that you have high expectations when it comes to vehicle dealerships and at Inver Grove Hyundai, we know we can live up to your standards. Our amazing staff is both friendly and knowledgeable about all-things Hyundai and would love to show you what our awesome inventory has to offer. With a wide range of sedans and SUVs to choose from, we guarantee you'll find a Hyundai that you like. Let us help you find the one that is right for both your driving needs and for your budget.
Awesome Inventory of Hyundais Near Apple Valley, MN
At Inver Grove Hyundai, we pride ourselves on our world-class customer service and our one-of-a-kind Hyundai inventory. We can offer some of the best Hyundai models with the latest and greatest features that offer safety, comfort and luxury, all for incredibly competitive prices. We would be happy to let you test drive the newest Tuscon, Elantra, Accent or a number of other Hyundai models that we have in stock.
Hyundais are fantastic vehicles, packed with a number of incredible features. Inver Grove Hyundai has a phenomenal reputation for both our great selection and our even better customer service. Today is a great day to bring home a new Hyundai to the Apple Valley, MN area. Let Inver Grove Hyundai help!
Here are some Hyundai's we proudly have in our inventory
Hyundai Azera
Hyundai Elantra
Hyundai Equus
Hyundai Genesis
Hyundai Santa Fe
Hyundai Sonata
Hyundai Tucson
Hyundai Veloster