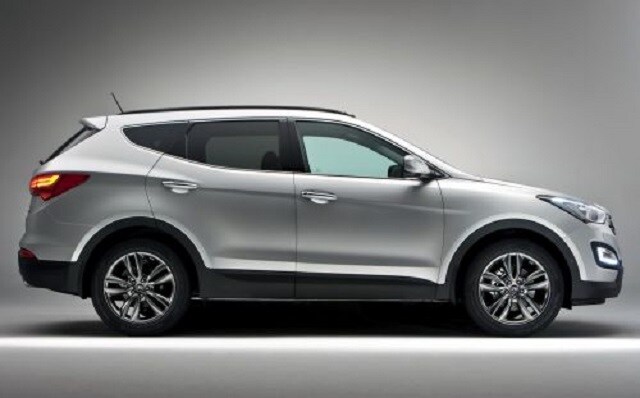 Inver Grove Hyundai, a fantastic Hyundai dealer near Brooklyn Park, MN, places customer service above all else and we would love the chance to earn your business while you look for your newest Hyundai. From sleek sedans to sporty SUVs, Inver Grove Hyundai has whatever you're looking for. It's our wide array of Hyundais that puts us above other dealerships, but it's really our amazing customer service that keeps people coming back again and again. We would love to work with you to get you behind the wheel of an incredible vehicle at an affordable, competitive price.
Browse Our Inventory Online
To get an idea of what Inver Grove Hyundai has to offer, visit our website where you can browse our inventory and see pictures of the actual vehicles we have on our lot. But your best shopping will be had when you visit us at our lot in Inver Grove Heights, MN. It's a short drive to our dealership and we promise you won't be disappointed you made the trip. If you don't see something you're looking for, let us know so we can see if it's something we can get for you. At Inver Grove Hyundai, we will help you find the vehicle you are looking for and make the shopping process as easy and fun as possible.
Hyundais Near Brooklyn Park, MN
If you're looking for a great Hyundai dealer near Brooklyn Park, MN, Inver Grove Hyundai has you covered. Our inventory includes an excellent selection of vehicles equipped with the latest features and technology that drivers are looking for. From sedans to SUVs, Inver Grove Hyundai has it. Our friendly and professional staff will help you throughout the shopping process to make sure you drive home in a vehicle that is the perfect combination of safe, comfortable and luxurious.
To get behind the wheel of your new Hyundai near Brooklyn Park, MN, visit Inver Grove Hyundai today!
Here are some Hyundai's we proudly have in our inventory
Hyundai Azera
Hyundai Elantra
Hyundai Equus
Hyundai Genesis
Hyundai Santa Fe
Hyundai Sonata
Hyundai Tucson
Hyundai Veloster