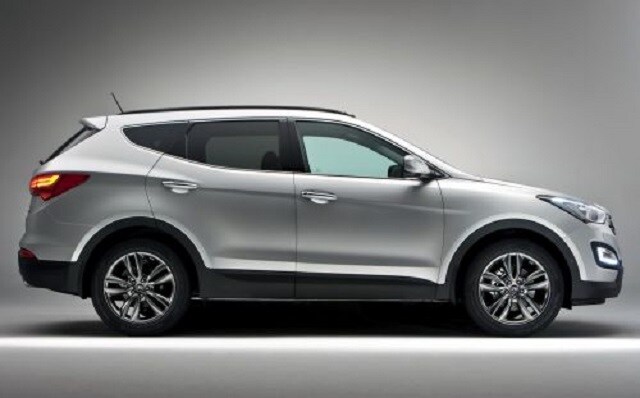 We know shopping for a new vehicle can be stressful. That's why it's so important to find a dealership you can trust, with a friendly staff that will not only help you throughout the buying process, but that will also make the experience a pleasant and enjoyable one. If this is what you have been looking for, and you are interested in a Hyundai, come see us at Inver Grove Hyundai. We have a wide selection of Hyundai vehicles and an incredible staff that will treat you to a delightful customer experience. For a great Hyundai dealer near Eden Prairie, MN, Inver Grove Hyundai is the perfect choice.
Accents, Sonatas and More
Perhaps one of the greatest aspects of our dealership is our amazing selection of Hyundai vehicles. Whether you are shopping for a new Sonata, an Equus, a Tucson, a Veloster, or another Hyundai vehicle, we have plenty for you to explore. You'll find one of the best selections of Hyundai vehicles around at Inver Grove Hyundai. We are certain there is something in our inventory for nearly any budget and driving need. Come explore the Hyundai vehicles in our inventory at Inver Grove Hyundai. Check out the features, take one (or a few) out for a test drive and see what we can offer you at your Hyundai dealer near Eden Prairie, MN.
Friendly Faces
At Inver Grove Hyundai, in addition to our great selection, you'll also be pleased with our friendly and knowledgeable staff. We work hard to give each customer the ultimate experience - one worth telling your family about later - and we think you will be impressed with how we do business. If you have any questions at any time, please do not hesitate to ask them. We want you to make an informed buying decision and to feel confident in your purchase. Visit us at Inver Grove Hyundai today for excellent service and a great selection.
Here are some Hyundai's we proudly have in our inventory
Hyundai Azera
Hyundai Elantra
Hyundai Equus
Hyundai Genesis
Hyundai Santa Fe
Hyundai Sonata
Hyundai Tucson
Hyundai Veloster