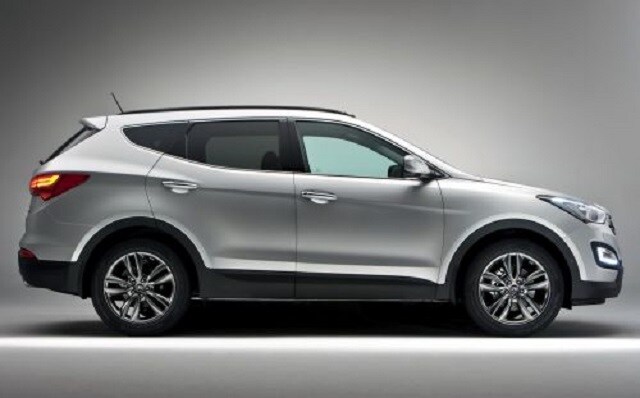 Making the short trip to Inver Grove Heights may be the best idea yet if you're a driver looking for a new Hyundai. At Inver Grove Hyundai, we offer an excellent selection of some of the best models Hyundai has on the market. As far as Hyundai dealers near Mendota Heights, MN, you can't go wrong with Inver Grove Hyundai. Our competitive prices and friendly staff are just two of the many reasons you should come see us. If you stop on by our dealership, you'll see that there are also plenty of other reasons to love Inver Grove Hyundai. For drivers looking for the best Hyundais near Mendota Heights, come on in to Inver Grove Hyundai where we would be happy to to show you everything we have to offer.
A Friendly Staff to Help With Your Purchase
Buying a new vehicle can be an intimidating process. But our incredible staff can make that process as easy and enjoyable as possible. Start by taking a look at our website where you can get an idea of what we have in stock. Don't see what you're looking for? We will work hard to get you what you need. But more importantly than looking at our great website is taking a quick drive over to see us at our dealership where you will see exactly what we have in stock. Want to test drive an Elantra or a Tucson or even a Genesis? We would be happy to let you test drive our vehicles to help you find the perfect one for you. Come see us today at Inver Grove Hyundai - your friendly Hyundai dealer near Mendota Heights, MN.
Incredible Selection of Hyundais Near Mendota Heights
It's easy to see why Hyundais are award-winning vehicles. They are comfortable, efficient and, most importantly, safe. The staff at Inver Grove Hyundai would be happy to let you see what the hype is all about. With a no-haggle approach to selling vehicles, we promise you'll get some of the best bang for your buck when you shop with us. Hyundais are amazing vehicles and at Inver Grove Hyundai, we would love to earn your business.
If you're on the hunt for an amazing Hyundai dealership near Mendota Heights, MN, Inver Grove Hyundai is the perfect choice for you. Come on in to the lot today where we can help you get on the road in a great new Hyundai!
Here are some Hyundai's we proudly have in our inventory
Hyundai Azera
Hyundai Elantra
Hyundai Equus
Hyundai Genesis
Hyundai Santa Fe
Hyundai Sonata
Hyundai Tucson
Hyundai Veloster