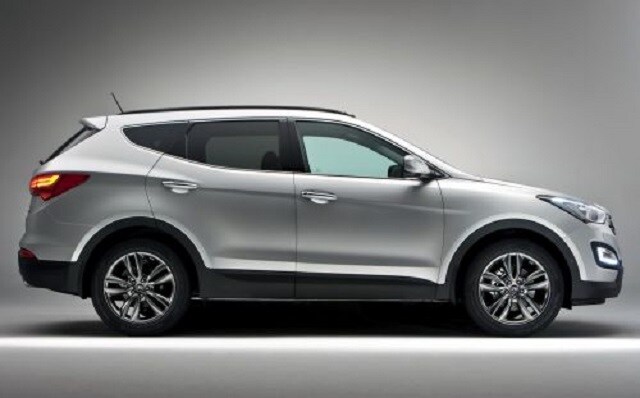 Hyundai has a great selection of models that are versatile, efficient, safe and comfortable. If you're ready to see what Hyundai has to offer, come visit Inver Grove Hyundai near Richfield, MN. Take just a short drive and visit us at our lot where can show you some of the latest and greatest Hyundai models that are chock full of incredible features that offer both comfort and luxury. If you're looking for a Hyundai dealer near Richfield, MN, consider coming into Inver Grove Hyundai.
Online and in Person
If you take a look at our website, you'll find our great selection of vehicles right at your fingertips with plenty of photos and information about what we have to offer. But you'll be even more impressed when you come to our dealership and see for yourself what we have to offer when it comes to vehicles and service. We have a wide range of Hyundai models, like the all-new Elantra or the latest Tucson. Our friendly staff is passionate about what we do and would love to show you what we have to offer and answer any and all of your questions during your quest to find the perfect vehicle for you. Every customer is unique and we treat each one of you who comes to our lot with the utmost care and concern. Come in today and we can help you test drive some amazing Hyundais.
No Haggle, No Hassle
Hyundai has a great selection of vehicles, ranging from comfortable sedans to fuel-efficient sport utility vehicles. At Inver Grove Hyundai, we want to make sure you find the Hyundai that is the best for all of your needs. Hyundai has award-winning vehicles just waiting for you to discover for yourself. We offer a no-haggle, no-hassle approach to selling cars and feature amazingly competitive prices.
If you're ready to visit a great Hyundai dealer near Richfield, MN, stop in to Inver Grove Hyundai today!
Here are some Hyundai's we proudly have in our inventory
Hyundai Azera
Hyundai Elantra
Hyundai Equus
Hyundai Genesis
Hyundai Santa Fe
Hyundai Sonata
Hyundai Tucson
Hyundai Veloster