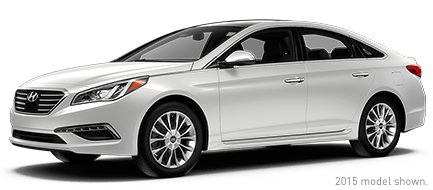 If you are shopping for a new Hyundai, and you have been looking for a great Hyundai dealer near Woodbury, MN, look no further than Inver Grove Hyundai. We have a fantastic selection of Hyundai vehicles for you to choose from and we always have a friendly and professional staff ready to help you with any questions you may have. Visit us today at Inver Grove Hyundai and take a look at our wonderful selection of Hyundai vehicles.
Hard-Working Friendly Staff
There is much to love about our dealership, and we know you will particularly enjoy our excellent customer service. We are a hard-working group whose number one goal is to provide an amazing customer experience for each and every customer who comes through our door. At Inver Grove Hyundai, you won't be treated like a stranger - you'll be treated like family and we will be sure your experience with us is one worth telling all of your friends about. Come experience customer service at its finest at Inver Grove Hyundai. We're your Hyundai dealer near Woodbury, MN. You won't be disappointed with us.
Always Plenty to Choose From
Another great aspect of Inver Grove Hyundai is our wide selection of Hyundai vehicles. If you are looking for the Hyundai Accent, Elantra, Genesis, or another Hyundai vehicle, you have come to the right place. We are sure to have something that will meet both your budget and your driving needs. If you would like to peruse our inventory prior to stopping by the dealership, we encourage you to visit our website, where you will find our excellent selection of Hyundai vehicles listed with both pictures and information. Check it out and then stop on by. We look forward to seeing you.
Here are some Hyundai's we proudly have in our inventory
Hyundai Azera
Hyundai Elantra
Hyundai Equus
Hyundai Genesis
Hyundai Santa Fe
Hyundai Sonata
Hyundai Tucson
Hyundai Veloster